[:en]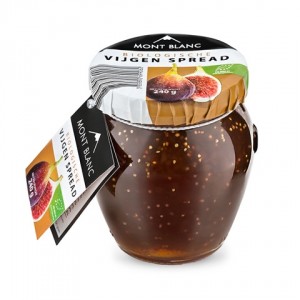 Just a few suggestions to enjoy our delicious Mont Blanc organic fig spread :
Please try it with any matured or extra matured cheese, like an Aged Gouda,
a matured Goat's cheese or a true Parmesan !
Another great combination is a slice of Brie, a bit of fig spread and a piece of walnut !
Completely different, but also great is to simply put it in a bowl of yoghurt.
Enjoy !![:nl]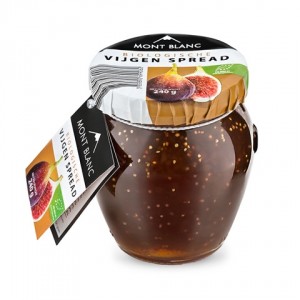 Een paar tips om te genieten van onze heerlijke biologische Mont Blanc vijgen spread :
Geniet van deze spread bij elk stukje belegen of oude kaas, zoals een oude Gouda,
een belegen Geiten kaas of een stukje echte Parmesan !
Een andere heerlijke combinatie is een plakje Brie, een beetje vijgen spread en een
stukje walnoot !
Heel anders, maar ook heerlijk is de vijgen spread gewoon in een schaaltje met yoghurt.
Eet smakelijk !![:es]Para información en Español queríamos preguntarles de enviar un e-mail a:
info@montblancfoods.com
Muchas Gracias![:de]Für Informazionen auf Deutsch bitten wir Sie ein e-mail zu schicken an:
info@montblancfoods.com
Vielen Dank![:fr]Pour information en Français nous vous prions de nous envoyer un e-mail a:
info@montblancfoods.com
Merci Beaucoup ![:it]
In the future we will put all our available recipes and product suggestions on this page.  
As soon as it is available we will communicate this via Linkedin, Twitter and Facebook, so please follow us via those media.
[:]