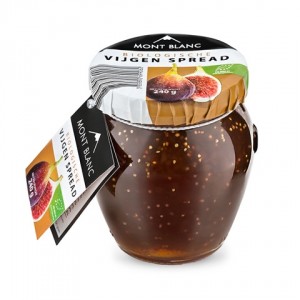 Just a few suggestions to enjoy our delicious Mont Blanc organic fig spread :
Please try it with any matured or extra matured cheese, like an Aged Gouda,
a matured Goat's cheese or a true Parmesan !
Another great combination is a slice of Brie, a bit of fig spread and a piece of walnut !
Completely different, but also great is to simply put it in a bowl of yoghurt.
Enjoy !!